Order EmoniNail™ Today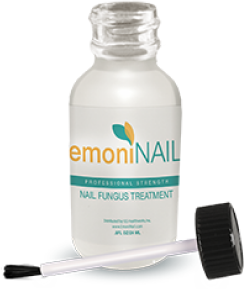 One Month Supply
$59.95
EmoniNail Bottle
Mild Infection Symptoms

Minimal Discoloration
Spots of Thickness
Let's Start Your Success Story
4.9

Read our Success Stories

Nancy
Verified Buyer
USA

It works!
I have been suffering from nail fungus for over 5 years now and have tried multiple remedies including prescription-strength topical medicine. Unfortunately, nothing has seemed to work and in fact, my toenail fungus spread to the other toe this summer which had me very upset. I started looking for the best OTC treatment on the market and I found EmoniNail. I was skeptical at first because of so many failures but thought I would try it. I have been using it now for close to 3 months and it's working. The process is very slow and you must be diligent with all steps of healing but it is working! I would recommend this product to anyone trying to fight nail fungus. Additionally, the support team there is amazing and is always giving helpful tips along the way. They check in often and their response time is very quick if you have a concern or questions. I would recommend EmoniNail if you are struggling with toenail fungus! It works!

Beverly
Verified Buyer
USA

Keep using emoninail!
I had 3 ugly toenails. I didn't like wearing sandals. I have used EmoniNail 2 separate times over a period of a year. All my nails or on the way to looking normal again. My suggestion is to keep using EmoniNail 2 times every day until you have the results you want. I plan to wear my sandals on my upcoming trip to Kauai.

Pamela
Verified Buyer
USA

Now my toenail looks normal.
I tried many over the counter remedies to no avail. Things such as, Probella, Ganeden cream, Fungus Stop, Emuaid Max Ointment, Formula 3, 100% Tea Tree Oil, Nonyx Nail Gel, Kerasal, Fungi Cure, and TNT Gel. I also used a prescription cream, Econazole Nitrate. I also had numerous laser treatments, 4 treatments in 2016 and 3 treatments in 2017. None of the above treatments improved my toenail fungus. Then on 9/24/18 I started using EmoniNail on my toenail fungus. Initially I didn't thing that it was working, because I didn't see any improvement for quite some time, ...But, I kept using it. Eventually it started working. Now my toenail looks normal. I spray Lysol Spray in all my shoes, right after I take them off, to keep from getting a recurrence of toenail fungus. I believe the EmoniNail and the Lysol spray are what finally got rid of my toenail fungus.

Jennifer
Verified Buyer
USA

Thank You EmoniNail!!
The situation felt hopeless! First fungus on the nail of my big toe. It was a dreadful feeling to see this spread to all but one toe on my right foot. But I started using EmoniNail and slowly but surely my nails began to clear up. I'm still in disbelief. Thank You EmoniNail!!

Gailgena
Verified Buyer
USA

I have had success with your product!
I want you to know I have had success with your product! I put the product on my finger nails every day and night in October, November, December and now January and you can see the difference below. I am very pleased as I have struggled with bad fingernails forever. They really looked horrible for the first six weeks, but I could see it was working, so I kept applying the product. Even though the dermatologist said it was not nail fungus, it must have been, since no other products worked and this did. Thank you for a product that works!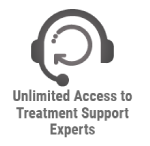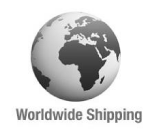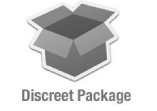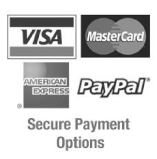 Frequently Asked Questions
EmoniNail is formulated to kill nail fungus at its source with direct application to the infected nails. The EmoniNail treatment process aims for active nail penetration which allows the topical formula to pass through the nail plate and deliver powerful antifungal agents directly into the nail bed where the fungal infection has taken root. Once the live fungus is eliminated new, clear nails can grow back in place of the stained previously-infected nail mass.
We guarantee satisfaction with our product. If you receive your order and are not satisfied (for ANY reason), you may return the product to us within 60 days of purchase for a full refund.
Topical solutions provide an incredibly straightforward and easy form of nail fungus treatment.
Unfortunately nail polish may reduce the effectiveness of EmoniNail by creating an additional barrier between the nail surface and the nail bed below (where the nail fungus lives).
Each case is different depending on the treatment's ability to penetrate into your nail bed and the speed in which your body re-grows nails. If applied as directed it should take 2-6 weeks to eliminate the nail fungus.

New, clear nails will then be able to grow in behind the stained, deformed nails.
Here are a few things to consider that may help increase the effectiveness of your treatment:
1) Are you cutting and filing your infected nails, including the top surface of your nails? This is recommended to help reduce the infected nail's mass and increase the treatment's ability to penetrate below the nail (where the nail fungus lives).
2) When applying EmoniNail, do you apply liberally to the complete nail surface and the surrounding skin? Do you give the treatment enough time to air dry completely?
3) It is best to keep your feet as dry as possible as often as possible. Quickly dry them after bathing, change socks regularly, and wear shoes that allow for good airflow.
4) Have you observed any new nail growth behind the infected nail?
Remember that the treatment needs to penetrate the nail and access the nail bed below where the fungus lives. The treatment will kill fungus on contact. Once nail fungus is eliminated, new nails need to regrow in the place of the stained, previously infected, nails. If you have slow nail growth, treatment time may appear longer than the average.
If you are observing new clear nails growing in behind the stained, infected nails you can begin to reduce the frequency of applications.
As long as new nails continue to grow in clear you can continue to reduce application frequency until stopping completely.